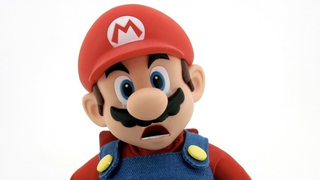 You know what would be cool? If Nintendo released its old games on smartphones. Instead, Nintendo has another plan: Releasing more smartphone games on the 3DS. Oh.
In a recent interview with the Nikkei, Nintendo president Satoru Iwata revealed that Nintendo will be remaking more smartphone games on the Nintendo 3DS. Iwata added that the company will also be remaking old Nintendo games for the handheld. The games will be low-priced, going for a few hundred yen (a couple of bucks).
That's right, instead of remaking old Nintendo games for smartphones, which anyone with a smartphone and a brain would love, Nintendo is releasing revamped and remade titles on the 3DS.
Last year, Nintendo revealed it would start releasing content on smartphones, but so far, that has not turned out to be Nintendo smartphone games. Rather, it seems more geared for promotional content.