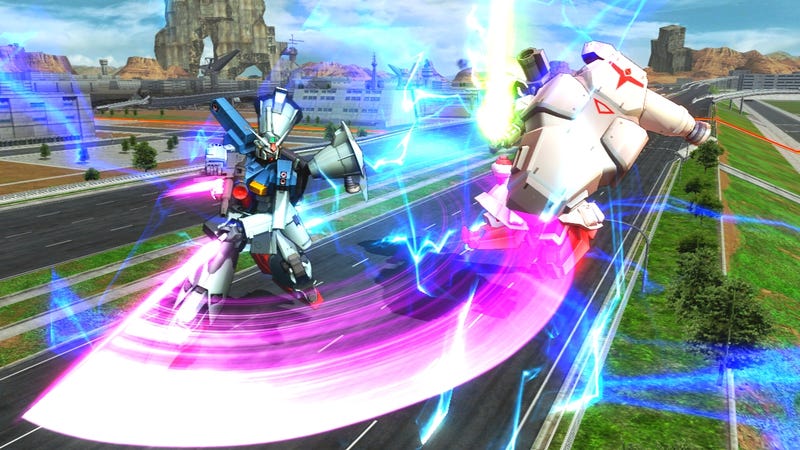 While Gundam games are pretty badly misrepresented in the West, as often only the awful games are localised, the Gundam Versus games are very much some of the best of the bunch. And this Thursday, Japan is getting a PS3 port of one of the best Gundam games ever: Gundam Extreme Versus Full Boost.
Full Boost is a hugely popular arcade game here in Japan and part of a gaming series that's been going on now for over a decade. Originally developed internally at Capcom (though published by Bandai), the team eventually struck out and formed their own studio called Byking.
Since the previous Gundam Versus game, which is really damn good, the studio has been pretty busy not only with Gunslinger Stratos, but also all manner of updates to the Gundam Versus games.