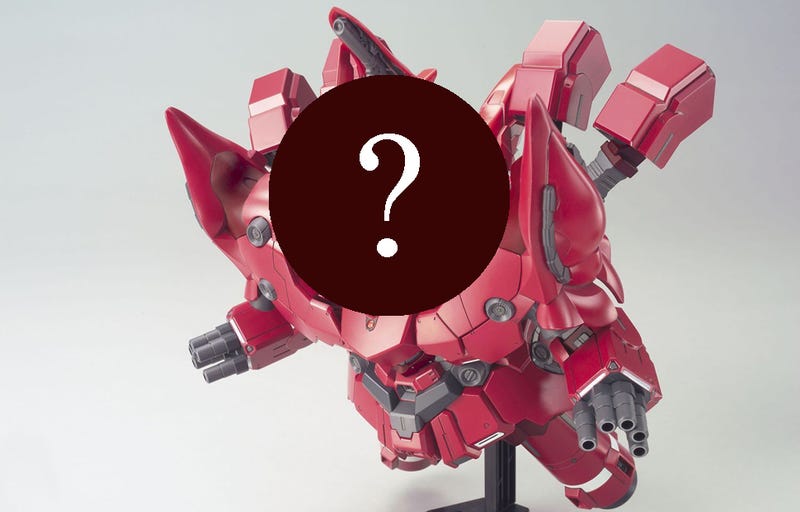 There are several different series of Gundam mech models. There's the 1/144 scale High Grade series, the 1/100 scale Master Grade series, the insanely intricate 1/60 scale Perfect Grade series, and more. Then, there's the super deformed BB Senshi series – the latest of which has been getting a lot of attention.
Note: This post contains mild spoilers to Gundam Unicorn.
The BB Senshi (or BB Warrior) SD scale Neo Zeong was released last week. This model has a rather unique feature in that – much like in the movie – it has the mobile suit Sinaju nestled snugly inside it. Thanks to modern model-building technology, the model can not only be posed to recreate various scenes from the last episode of Gundam Unicorn, but the docked Sinanju can also be taken out as a separate individual figure.