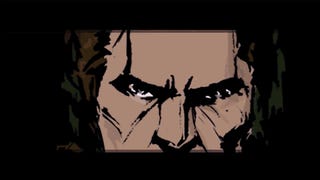 Back in May, a bunch of Metal Gear-loving modders thought they'd achieved the impossible: according to a team member, they'd gotten permission from Konami to proceed on an up-rezzed re-make of the original 1987 Metal Gear game. Work was coming along nicely, too, with pro developers on board to help. But, now, the project is dead.
The first appearance of Snake wasn't playable for a long time before getting included with Metal Gear 3: Subsistence and the Metal Gear Solid HD Collections. Mod team Outer Heaven was working on a project in Valve's Source engine—initially reported by fansite Metal Gear Informer back in May—that would have re-imagined that original game for the current day.
According to posts made by Ian Ratcliffe—one of the re-make's organizers— a Konami rep said that the project could go ahead as long as it wasn't going to be made for profit. Outer Heaven was looking to add members to its team as recently as June and had gotten longtime Snake voice actor David Hayter to contribute lines to a trailer. (Ratcliffe told me that Hayter contacted him after fans bombarded him with tweets asking him to play Snake and that Hayter said "he'd love to do the gig.") But new posts from Ratcliffe on MGSForums say that the shutdown seems to have happened because Konami's various divisions couldn't agree as to whether the Metal Gear re-make should go ahead.