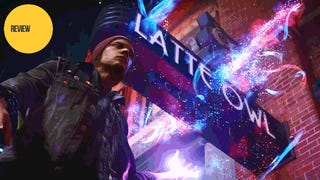 I was worried about Second Son.
The first two Infamous games—both personal favorites of mine—stand as high points in Sony's first-party publishing portfolio: wonderfully crafted superhero playgrounds infused with a great sense of flow and urgency.
Both of Cole McGrath's adventures held inspirations and commentary drawn from the real world but those elements lay nestled a few layers under the surface of story and gameplay. The allusions to 9/11, Hurricane Katrina and other large-scale tragedies played sidekick to the good/evil dichotomy and power acquisitions. They added depth but weren't the main attraction.