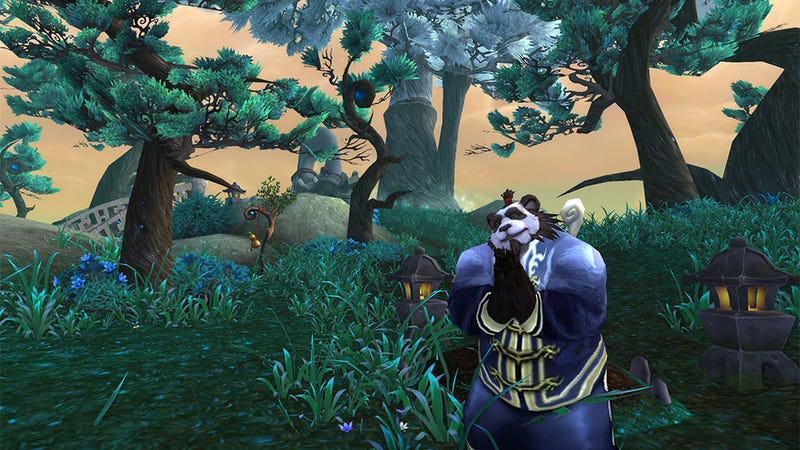 Ever heard of "Outside," a free-to-play MMORPG developed by Deity Games? No? Huh, that's weird. It's the most popular game out there, with over 7 billion active players! Hey, wait a minute...
If that sounded familiar, it's because I'm actually describing real life, not a game. All of this comes from a Subreddit called "Outside," a place where people try their best to be witty by using MMO ideas and terms to describe everyday things. Sometimes, the approach can be revealing—either about MMOs, or about real life itself.
The rules are as follows (these are taken from the subreddit):
Remember, it's not a bug, it's a feature. It's a lot more fun to explain something if it isn't written off as a bug.
There are no NPCs. Aside from animals, everybody is a "player".
The devs are lazy and rarely do much. The game is mostly balanced as it is according to them, therefore they don't do much aside from "natural" world events.
The game is mostly run by the players. All in-game items and rules are determined by players, not mods or devs.
The players are responsible for in-game events. The devs are responsible for "natural" events. So stop begging the devs to add in a new type of car. It's player-made.
There are no "in-game moderators"; there are players with more power than the average player. Police officers, lawyers, politicians and the like are other players. They aren't technically moderators.
With that as a framework, we get threads like "'Is this game really "free-to-play"'?
It seems like for your character to survive more than a week, you need to pay buy health items, or your character will die. So if we have to keep paying to survive, is it really free-to-play?
And the top response on that:
APPLEBLOOMthrowaway : Wtf are you talking about? Those items are bought with ingame currency. (Which, for your first 18 or so levels is provided by your two referrer players.)

steve_the_jerk: This is true. While most players without the [trust fund] perk have to grind constantly, it's still only in game currency.

piyochama: Even those with [trust fund] buffs only start out with more in-game gold.
Another one: "Why does it seem i only level up on the anniversary of when i started playing?" (A self-post, which has the following top response):
DMTrace: In this game leveling is more of a way to track the passage of play time. Since the game is so immersive you sometimes forget how long you've been playing for. Leveling up skills is often much less pronounced than in other games. It happens but most of the time it's not celebrated which I think adds into the openness of the game. Everyone won't necessarily know you've leveled skills but it's important to do it for yourself.
EDIT: adding this from Gunneh's comment - From "Has anyone here ever seriously considered deleting their character?"