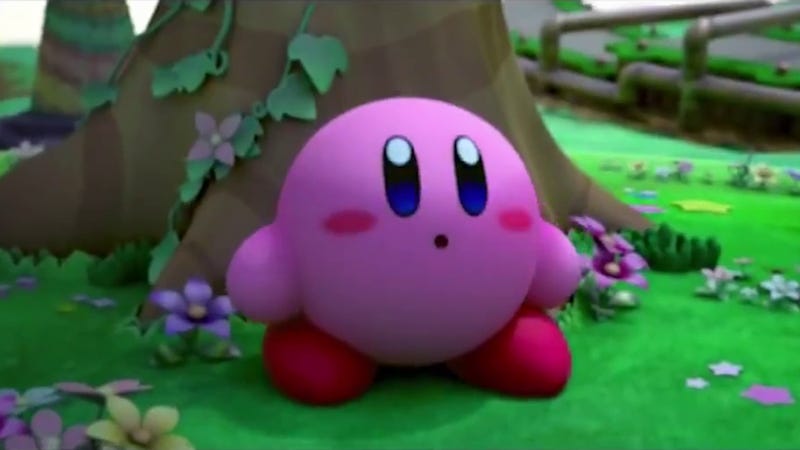 I mean, he does kill an awful lot of innocent people.
Growing up, I never played Kirby games. Of course, I knew who the little pink blob was thanks to commercials and, later, Super Smash Bros. on the N64. Despite my lack of firsthand knowledge, I always assumed he was a hero. However, the more Kirby games I play as an adult, the more I doubt that assertion—especially in the newest game, Kirby Planet Robobot.
The game begins with an extra-terrestrial robotic invasion of Dreamland. As the invaders appear, King Dedede and Meta Knight immediately counterattack—though both are defeated quickly.
Kirby? He sleeps through the whole thing.
It's not until he wakes up naturally and sees the new robotized landscape that he feels the need to do anything about it. Seeing the eyesore that was his stomping grounds, Kirby charges off towards the nearest major invasion point, preparing to kill and/or devour all those in his way.