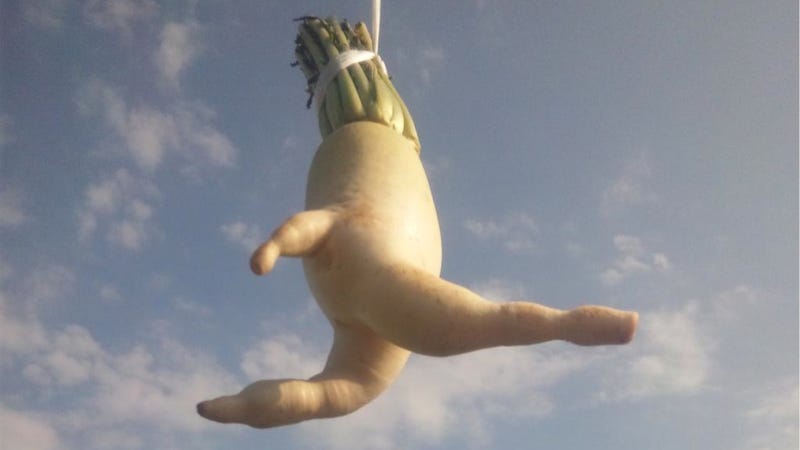 Last fall, a most unusual radish was unearthed in Japan. The vegetable walked—no, raced—from that farm and into our hearts. The result was TV appearances, a calendar, toys, and even a photo book. Behold the world's most successful radish.
If you are not familiar with daikon radish, they are rather large and look like this:
So no wonder after a farm in Hyogo Prefecture pulled a radish that looked like a little person running, people online in Japan were quite surprised. Dubbed "Running Away Radish" (逃げる大根 or "nigeru daikon"), the vegetable's initial tweet became an internet sensation and was retweeted over 30,000 times.