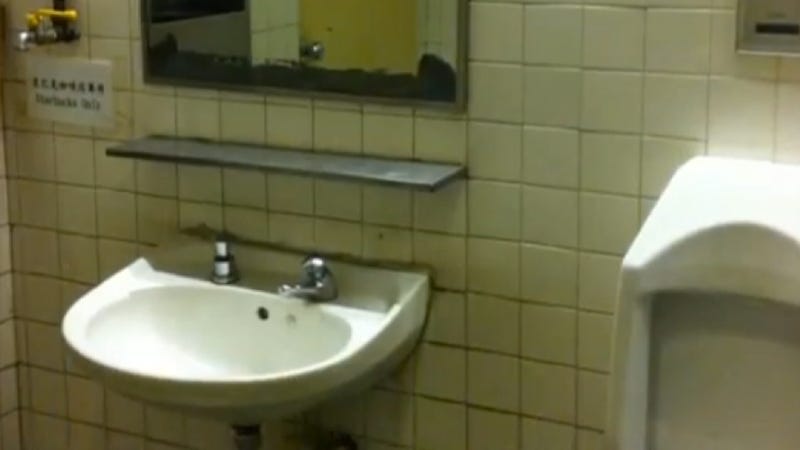 In Hong Kong, Starbucks patrons are upset and for good reason: the coffee chain's Central Hong Kong branch has used "toilet water" to brew coffee since it opened two years ago.
According to Apple Daily, a staffer would push a cart into a men's restroom in a nearby parking garage, fill it will water, and then push the cart back to Starbucks, where the "toilet water" would be then filtered. This would happen up to seventy times a day. The bathroom faucet was used because there was no nearby water source.

The faucet that Starbucks used was only a few feet away from a urinal. There were concerns about hygiene, and Hong Kong's Food and Environmental Hygiene Department told Apple Daily that this Starbucks' use of water was not within regulations. Since this discovery, the department has apparently issued a warning to the coffee chain's Central Hong Kong restaurant.