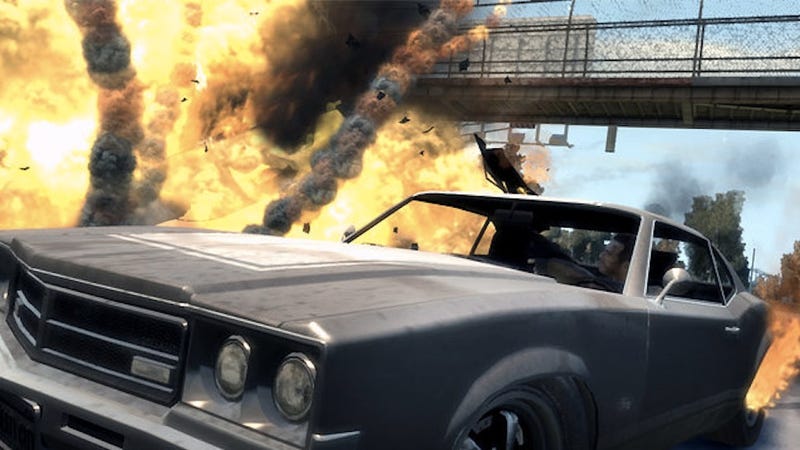 UPDATE, 12/4/14: This story appears to have been based on a hoax that was intended to trick us into publishing a false article. An indie developer said as much online last night and in a subsequent e-mail to me, saying that he and a friend decided to play a "harmless" prank to see which of the e-mails they sent to Kotaku in the spring of 2013 would result in a story.
I should have known something was up when the person who contacted me with their driving anecdotes declined to share a photo of their driver's license. They said it was out of fear of a racist reaction if the photo was made public. That should have been a red flag. Instead, in my interest in highlighting a positive gamer experience involving an oft-criticized game, I didn't vet this person's story with the rigor I do with anonymous sources for more weighty stories. I messed up.
How frustrating! A win for hoaxers. My apologies to our readers.
The original story follows...
Several days ago, a woman named Lucia e-mailed me to tell me the positive impact Grand Theft Auto IV had on her life. The game helped make her "a strong, independent black woman," she told me. Hers was not the kind of e-mail you get every day, certainly not about a game like Rockstar Games' Grand Theft Auto.
Lucia credits GTA IV with teaching her to drive. This is no small thing. She told me that it helped her in ways her father and her friends could not. She'd been a 22-year-old in Miami who couldn't get where she needed to go without begging a friend for a ride. The game had helped turn her into someone who could steer down her own path. She was serious about this.
We often hear about the bad influence a GTA game may have on someone. Lucia was flipping that on its head.
Lucia reached out to me because she had read a preview I'd written about Rockstar's next game, GTA V. I think Rockstar's pledge to improve its series' driving physics in the Los Angeles/Los Santos-based sequel, caught her eye.