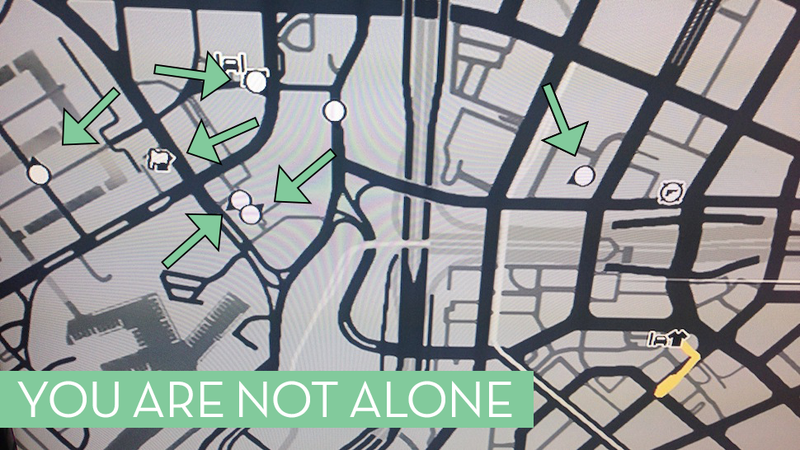 I gave Grand Theft Auto Online a chance to make a second impression this morning by spamming on the "retry" button. I had to. The first impression at 7am wasn't so hot. Server woes and all that. But I wasn't going to let Rockstar Games' overburdened online infrastructure keep me from trying this game out. Eventually, I got in. Good thing. It got way better.
I've only played about 10 minutes of GTA Online—not for lack of trying—so I'm not going to be able to tell you about any deep features in the game. I'm not going to break down any intricate systems, offer tips and cheats. No, I can just tell you what a first dip into this thing is like.
Let's go in chronological order...
The Rough Start
I first tried to get into the game at around 7AM this morning.
I'm on an Xbox 360, and I've played through the single-player campaign. The download to activate GTAO is small. It's under 60MB.
Once the title update was downloaded, the game started loading. While it's booting up, you can toggle between loading into the single-player game or the online mode. It's more or less the same in terms of the world map. You're going to Los Santos or Blaine County either way. Same landmass. Just different timeframe, different missions, different structure and, in theory, other people in the same world.