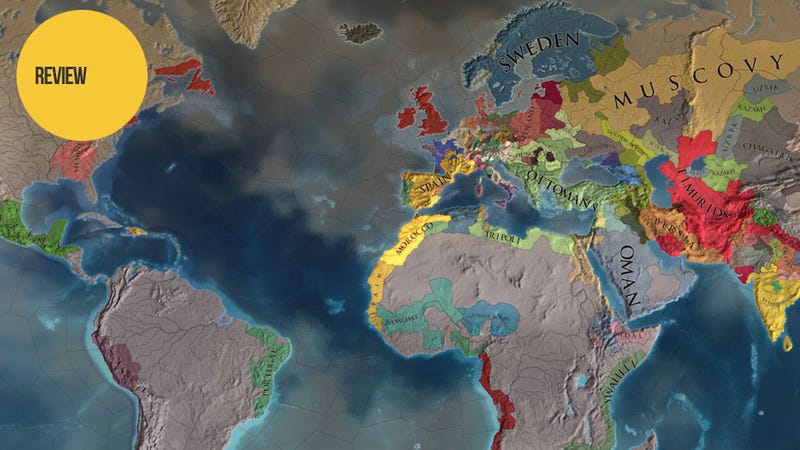 At the height of its powers in the early 18th century, the British Empire spanned all corners of the globe, from Brazil to Alaska, Austria to Manchuria, and...wait, what?
OK, so in actual history, it did no such thing, but in my history, the history of a nation I led through 400 years of expansion, conflict and religious turmoil, that's how it all went down. And it's that freedom, that historical sandbox, that makes Europa Universalis IV so damn good.
EUIV is Paradox Development Studio's first major grand strategy release since last year's Crusader Kings II, a game I liked so much that I nominated it for our 2012 Game of the Year.