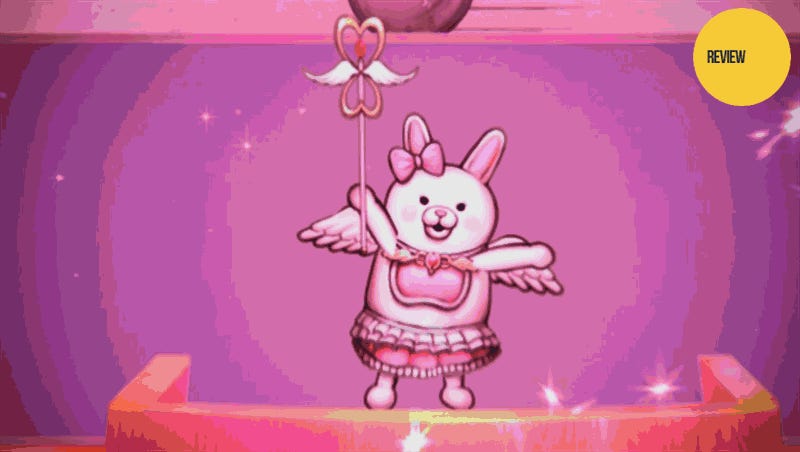 Good morning, everyone! Welcome to Kotaku's review of Danganronpa 2: Goodbye Despair. Since the two of us—Jason and Kirk—have already spent a ton of time talking about Danganronpa, we figured we'd team up to review the sequel together.

[This review originally ran on 9/02/2014. We've bumped it up in light of the 2016 PC port of the game, which based on a quick test appears to run similarly to the PC port of the first Danganronpa, i.e. pretty well.]
Ready? A body has been discovered! Let's do it.
---
Jason: Hi Kirk! It's time we stop procrastinating and do what we've wanted to do for months: REVIEW DANGANRONPA 2.
Kirk: I think it's safe to say that we've been looking forward to doing this ever since... well, ever since Danganronpa 1.
Jason: Can't believe it's already been 20 years.
Kirk: If you wanna feel old, think about this: The first Danganronpa came out in 1994.
Jason: Right. Yes. And by "1994" you mean "literally seven months ago."
Kirk: Which is basically 20 years in video-game time. Still, though - how wild that TWO games in this series both came out in North America in the same year, right? We both really liked the first one—I wound up reviewing it—and when we found out that the sequel would also be out in 2014, it seemed too good to be true. But here we are.