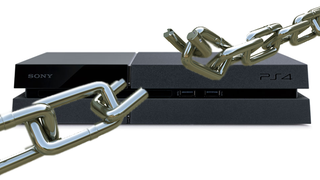 Back when the Xbox One was announced for China, one thought came to mind: would it be region locked? When the console was released earlier this year, it was region locked and completely neutered. Now, it turns out, the region locking put into effect by Microsoft might have been self-imposed.
Sina games reports that over the weekend, an anonymous tipster claiming to be a government employee involved with console gaming posted a lengthy explanation of console region locking and government requirements.
The Chinese Xbox One is region locked. It can only play Chinese region games. Both the Xbox One and PlayStation 4 are unlocked in other markets around the world.
The poster writes that the Chinese Xbox One's region locking was done by BesTV and Microsoft and that they put the blame of region locking onto the government.
On top of that, the anonymous writer also posted unverifiable information regarding Microsoft's Xbox One approval process.
While Sina's article does reference an anonymous poster, China game industry insiders have told Kotaku that region locking is indeed not a requirement for console makers. Chinese media also reported that their early review units of the Chinese PS4 were not region locked.
On top of that, regulations released by the government since day 1 have only specified approval for content. There was never any indication or openly stated implication for region locking.