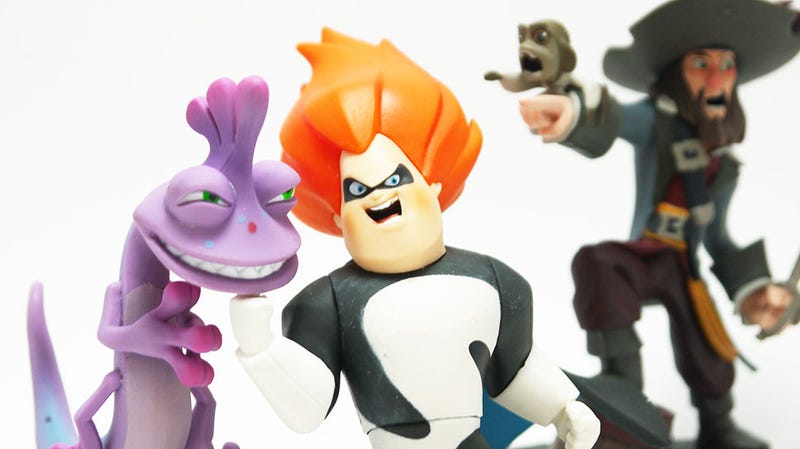 In a perfect world, this image would have a little yellow circle in the top left corner, and this article would be titled: Disney Infinity: The Kotaku Review. Unfortunately, this is not the case.
First off, shipping issues kept the proper version of Disney's ambitious toys meets video games project from arriving until Friday morning. With a substantial portion of that day dedicated to off-site appointments, that didn't leave me much time to play.
Coupled with the fact that the proper version I'd been waiting for was the PlayStation 3 version, which is currently unplayable online and not very useful off, we thought it best to hold off until the game was in a review-able state. Consider this an informal "Not Yet".