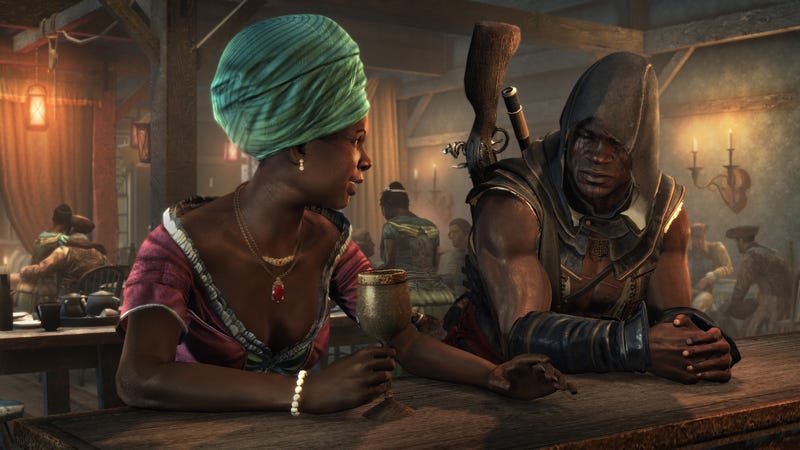 The newest chapter of the Assassin's Creed series gives me some of the things I've always wanted in a video game: a heroic fantasy that lets me control a warrior fighting against slavery. Part of it happens in Haiti, where my parents were born. Characters talk in Antillean Kreyol, the mosaic tongue made of French and West African words that I heard while growing up. But, mostly, it reminds me of going to church with my mother. It makes me happy and sad at the same time.
Whether it was a first communion, wedding or funeral, someone nestled in the crowd at these church functions would start singing the Haitian national anthem. For no reason other than a deep longing for the home they'd left behind. Freedom Cry calls up the same combination of mournfulness and pride that I'd hear in those moments of song. I'm seriously thinking about having my dad over to play it.
Warning: Spoilers follow for Assassin's Creed IV's Freedom Cry DLC
The add-on takes place 15 years after the events of ACIV's main campaign. Freedom Cry focuses on Adéwalé, the character who was the first mate on the Jackdaw, the ship captained by Edward Kenway. In the time after that followed ACIV's resolution, Ade has joined the Assassins order and commands a ship of his own The Victoire. That craft wrecks in the opening moments and Adéwalé finds himself on Saint-Domingue, the 18th Century colony that became the country we now call Haiti.