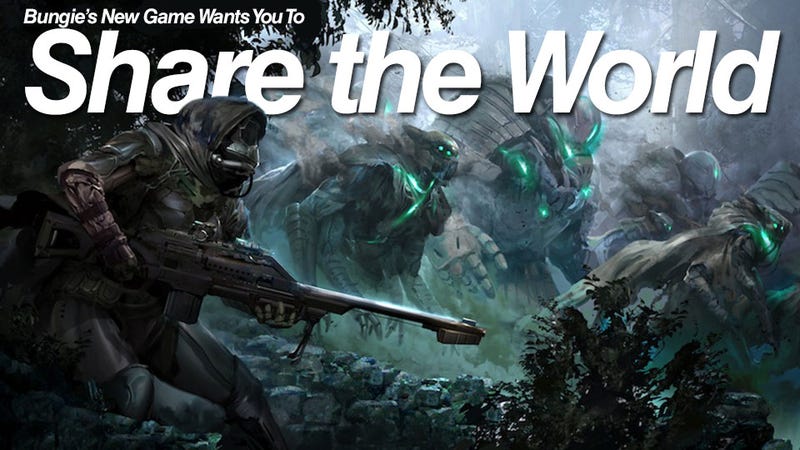 The creators of Halo aren't leaving their face-shooting skills behind. Destiny, Bungie's first new game since they parted ways with Microsoft, looks and sounds like a first-person shooter—even if they don't like calling it that.
I flew to Seattle this week to get the official reveal of Destiny, or at least what teases Bungie and publisher Activision were willing to spill.
According to Activision's Eric Hirshberg, it's not quite a first-person shooter so much as it has "elements of a first-person shooter." Which is fair to say, considering that we've known for a while now that Bungie's next project would also have some sort of persistent online world that will be "always there for you," the boasted scope of which led people to believe Bungie's new project would be a cross between a shooter and a massively multiplayer online game.