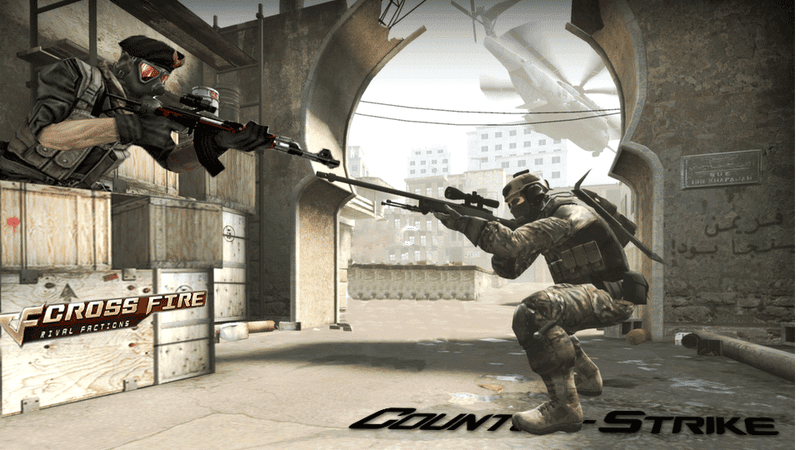 There are three main gaming platforms. The PC, the mobile or 'smart' device, and the dedicated games console. Looking worldwide, two out of three are now dominated by free-to-play.
On PC we have the world's #2 FPS by revenue. Nope, it's not Battlefield 3 but Cross Fire, a low-res free-to-play Counter-Strike clone that's so popular in China that four million people have played the game at the same time. On Steam, the trusty stats page shows us that the two most popular games on the platform are both free-to-play. Casual PC games now mostly take place in the browser, and the free-to-play model (in which starting the game is free but users may pay for cosmetic and/or gameplay-affecting add-ons) dominates there, with the vast majority of the world now playing casual browser games on Facebook.
On mobile, there's Apple's top-grossing U.S. list of 2012, where on iPad and iPhone you need to go to 13th place before you find a game that isn't free. On Android, paid games are basically non-existent—with even Angry Birds being free. In Japan in 2011, the two leading free-to-play mobile games companies alone—Gree, and my employer, DeNA—took more net revenue than the entire gross of Japanese games software retail business ....
If the game is good enough, then consumers will be faced with a choice: pay $60, or get basically the same thing, for free.
So, why is free-to-play becoming so dominant?
I wrote last week about the cost to the consumer of downloading data dropping dramatically over recent years. Well, it just so happens that the cost to businesses to send that data has also been dropping dramatically. So much so, that you could argue that the cost is essentially zero. In fact, as a developer, distributing your game on Steam or the iOS App Store or Google Play, costs literally nothing.