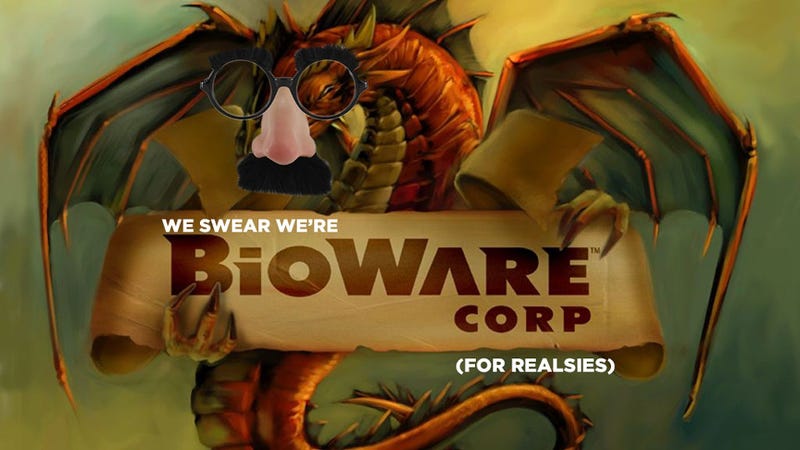 Sometimes people tell lies on the Internet. That's no news if you've spent any time on a computer, where finding the truth is no simple task. Pranksters on the web make things up all the time.
But last week, we saw something rather uncommon even for the Internet's standards: an interview with BioWare that was made up entirely. And we've talked to the person behind it, who tells us that he expected to be caught.
***
On December 5, a website called GamerSyndrome published an interview that they said was with BioWare. Although there was no name attributed to the BioWare representative, none of the answers seemed strange or out of the ordinary. In other words, it seemed legit.
A week later, as sometimes happens with these things, the interview started to make its way around the gaming press. One particularly newsworthy piece of information—that the new Mass Effect wouldn't be out until 2014 or 2015—spread to a bunch of major websites: IGN, Eurogamer, GameSpot, and yes, even Kotaku.