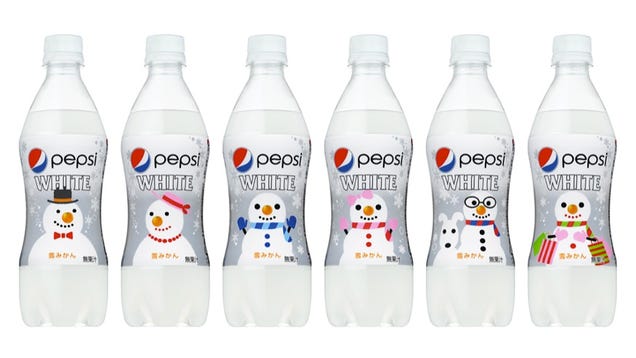 Pepsi in Japan is different. Every summer, Pepsi Japan releases peculiar flavors, whether that is Salty Watermelon or Ice Cucumber-or heck, even
shiso
as well as
red bean
flavored cola. This winter, Pepsi Japan is releasing another curio: Pepsi White.
In the 2008, Japan got a Pepsi White, but it was yogurt flavored. This year's Pepsi White flavor, however, is "Snow
Mikan
" and hits on this December. Mikan are traditionally eaten during winter in Japan, and they are very much a winter food. Snow Mikan Pepsi, however, is no traditional drink-not in Japan or anywhere else!
冬に白いコーラを 今年の変わり種「ペプシ ホワイト」登場 [IT Media]