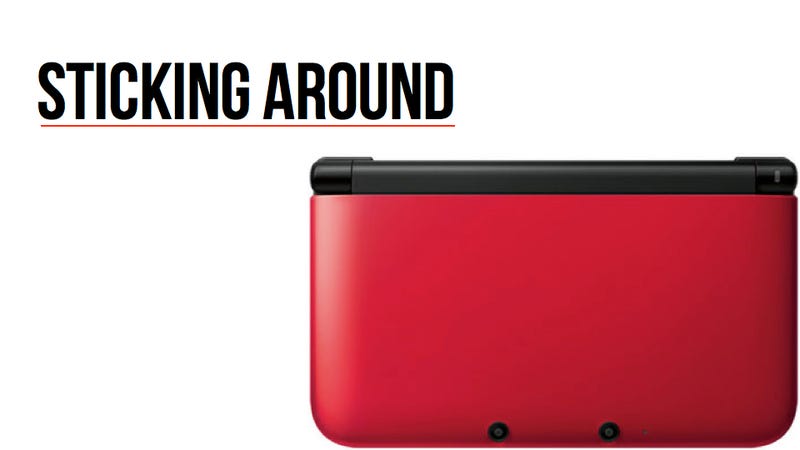 Nintendo president Satoru Iwata can tell you when Nintendo would stop making its own handheld systems. He can tell you, hypothetically, when a line of machines that has gone from Game Boy to DS to 3DS would end and Nintendo's games would appear on the hardware made by other companies instead.
Last week in San Francisco, he told me when that could happen. (Hint: do not hold your breath.)
"I think that if we are able to provide experiences on handheld devices that consumers cannot get on another device, then we will continue creating software and hardware going forward, and if it comes to a point when we're not able to do that, I think, yeah, you will see portable handheld gaming devices go the way of the Dodo, I guess."
Iwata and I spoke for about 45 minutes last week, his answers translated from Japanese to English during a chat that wound up being one-third dedicated to the future of dedicated handhelds.
The CEO of Nintendo is a relaxed and cheerful man, frequent to laugh and calmly confident in the future of his company, despite the public doubts that seem to return every few years like especially bad hurricane seasons. These days, Nintendo is on the verge of releasing a new console, a transition that is precarious for even the strongest players in the gaming console war (see Sony's miserable transition from the dominant PlayStation 2 to the embattled PlayStation 3, for example). But the future of Nintendo's home console business might be a less pressing issue than Nintendo's continued prospects for making dedicated handheld platforms.
Iwata on the logic of smartphones displacing dedicated handheld gaming machines: "I don't think that opinion is completely nonsensical."
It is in handheld gaming that Nintendo has been dominant like no gaming hardware company in history. Its Game Boy had no serious rival; same for its Game Boy Advance. Sony gained a foothold against Nintendo with its PlayStation Portable, but the Nintendo DS was nevertheless a monster hit (more than 130 million of them sold worldwide, as of late June). The 3DS, launched in America in early 2011, has had greater struggles, its price cut by a third just a few months after launch and a consistent swirl of questions that maybe Nintendo should just put Super Mario Bros. on the iPhone and call it day. After all, Apple's the hot company and Nintendo's, well… isn't the line that smartphone gaming is up and dedicated handheld gaming is in deep, deep trouble?
The entirety of what you might need to know about how Satoru Iwata feels about the supposed threat of Apple and iOS gaming is that, during our interview last week, Iwata read 3DS sales figures to me off of a MacBook Air, which was plugged into a white iPhone, presumably his. When a gaming reporter goes to a showcase for, say, a Wii game or an Xbox game, Nintendo and Microsoft show their games on non-Sony TVs. They don't let you see hardware from supposed rivals. But there was Iwata, sitting around the corner of a table from me, laptop flipped open, Apple icon presented toward me.
Nintendo's Latest and Greatest: The 3DS XL Nintendo's newest portable machine, the 3DS XL, came out in America this past weekend. It's a good machine (I gave it a very positive review.) "With the addition of the 3DS XL we're looking at expanding the overall lifecycle of the 3DS as a platform," Iwata said, noting that consumers began asking for a larger 3DS right after the original unit launched. "Up until recently it really wasn't possible for us to provide a bigger screen to consumers at a reasonable cost, and I think we've been impacted by the progress in terms of LCD screen technology." Iwata says the 3DS XL is the best device Nintendo can give gamers at a reasonable cost right now. It probably won't be the last. While it seems a safe bet, based on Nintendo's past that this isn't the last 3DS iteration, it seems clear Nintendo is not going to go even bigger: "I think that would create some portability issues," he said. "Even if we could have … provided a bigger screen I don't think we would have." No 3DSXXL for you. The 3DS XL is big enough.