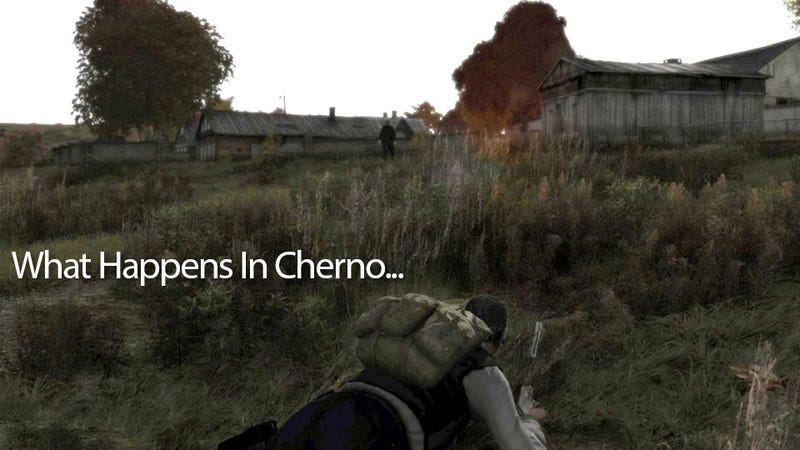 "I could barely see my vision was so blurry and grey but I wasn't going down without a fight. I squeezed off as many rounds from my .45 revolver into those blood thirsty monsters as I could manage. I dropped about 15 before I passed out from blood loss. I woke up to see more of those hungry eyes gazing at me through the glass and I fed them the rest of my lead."
Sound like a zombie-strewn airport paperback? It's not—it's a true story of the popular gaming mod DayZ, shared on the game's forums by an intrepid reporter who goes by the handle TurkeyBurgers.
It, and the hundreds of other stories like it, stand as an unfolding chronicle of one of the most exciting video games of the year.
I've been hooked on the DayZ Stories thread on the DayZ forums for a while now—every day they're updated with a new tale from the front lines, a new survivor who sits, buzzing from another sleepless night of near-misses, shaky alliances and zombie mayhem, and pounds out a couple of hundred words describing it all.
Forum posters aren't the only ones getting into it; reporters are having a great time reporting from inside the game as well, from this introspective journal series at Unwinnable to the in-depth Ars Technica profile of Dr. Wasteland, hard-boiled guardian angel.
Considering the fact that the game—which is really just an Arma II mod created by Dean "Rocket" Hall—is now officially being made into a standalone game, it seems we'll be reading wild stories for a good long while now.