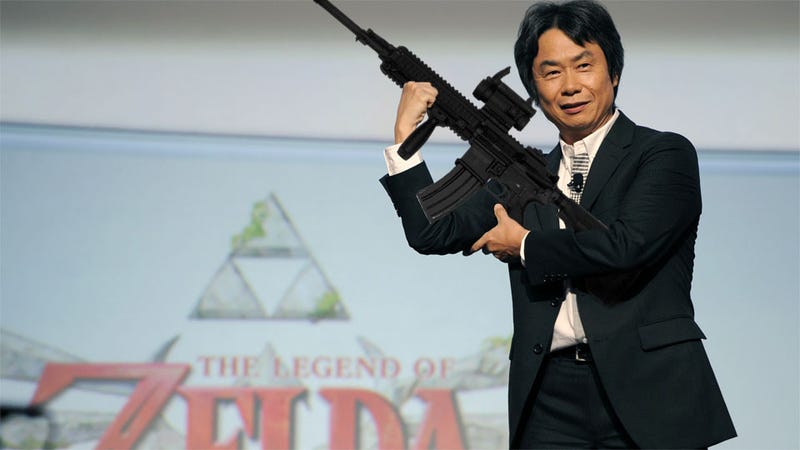 Can someone at Nintendo please step up and take over some of Shigeru Miyamoto's work assignments. Can someone make his coffee for him? Answer his phonecalls? Zero out his inbox?
The most successful game designer of all time, the chief creative mind behind Donkey Kong, Super Mario Bros., The Legend of Zelda and a slew of other cultural institutions, wants to make a game a little more like Doom or Call of Duty.
"I actually do kind of want to make a first-person shooter," he told me in Los Angeles last week, "but I don't have time."
Someone, please give him some time.
Shigeru Miyamoto has never made violent video games, at least not in the blood-and-guts sense we see with most modern first-person shooters. Violence in terms of a plumber stomping on top of cartoonish turtles? Sure. But not the kind of violence one associates with Modern Warfare or Battlefield.
Not surprisingly, it doesn't even seem like Miyamoto's dream FPS would be particularly violent—or that violence would be the focal point of it. He seems more enamored by the experience of seeing a new world through gaming's favorite camera angle.