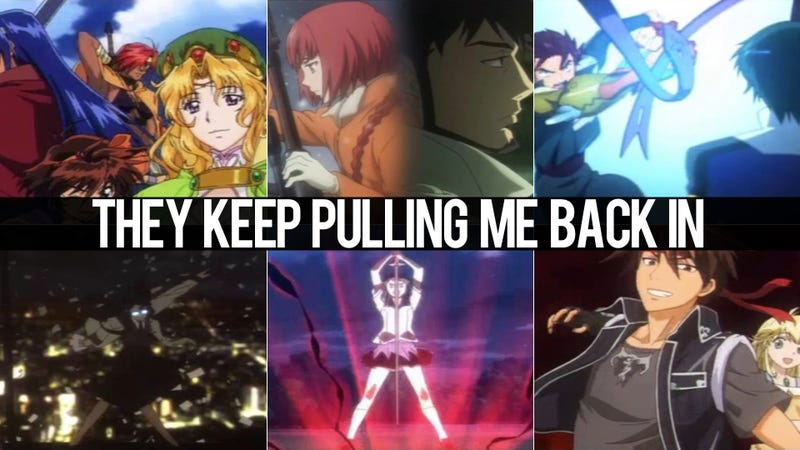 How I ended up living and working in Japan is a long and complex story, but like many, anime was a big part of it. In my highschool years, my friends and I were watching at least one 26 episode series a week by means of trading VCDs with strangers off of message boards, importing DVDs from Singapore, or just leeching off of the collections of rich friends. What can I say? The years before BitTorrent and the divx codec were a tough time for anime fans.

When I entered college, I began studying the Japanese language and the culture that surrounds it. A Japanese film class gave me access to the University's large Japanese film collection and a few fellow students passed a Japanese drama or two my way. Yet, even between all that and learning the language formally, I was still chewing through anime at an alarming rate.
Then I moved to Japan for my final year of college. Within two months I pretty much stopped watching anime all together. I watched Japanese game shows, trivia programs, and dramas, but not anime. Maybe I was burned out or maybe there was just so much else to do. Either way, I guess I no longer needed it for my "Japanese fix." Just living in Japan was enough.
Then Heroes Pulled Me Back In
Now seven years later, I'm still in Japan. Over that time, I've watched perhaps one or two series each year—usually a sequel or remake of something I watched "back in the day."
And then I picked up Heroes Phantasia.
A little review—in case you haven't read our other coverage of Heroes Phantasia: It's a PSP RPG that combines nine fantasy and sci-fi anime into a single adventure. Going in, I had watched three of the series—Slayers, Blood+, and Sgt. Frog—and had at least heard of the rest (though I knew little to nothing about most of them). The more I played, the more I wanted to know about my party members. Why was one a fighter but dressed as a mage? Why was a bookworm teamed with an army grunt? Why did one of them put on a white mask for his special attacks? I wanted to know.