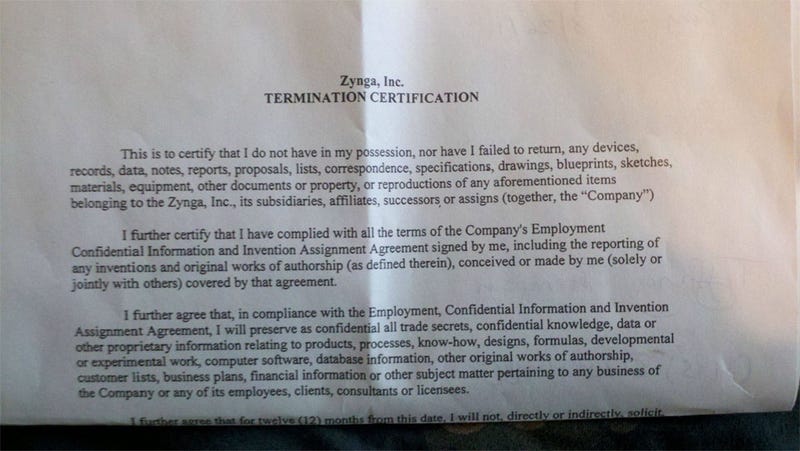 A user over on Reddit, claiming to be a former Software Engineer at social games giant Zynga, has not only gone and posted the rather dense separation letter he received upon quitting the company (above), but done a little extra guts spilling at the same time.
Among the claims user mercenary-games makes are, when asked "What creepy stuff went on?":
Spying on players. Getting intimate gaming data, their habits, their networks, and how to effectively monetize given X. Another issue was skewing gameplay for the sake of profit, example; I actually resorted to BAD MATH, to make the case for making a feature more fun. At the end of one sprint, a QA dude was complaining about the drop rate of a specific item being absurdly insane, and therefore UnFun. I looked at the code, and tweaked some values, gave it back to QA guy, and fun was restored. Product Manager overrides this, goes for unfun, yet more profitable version.
Later asked for his thoughts on the current spat between Zynga and the developers of hit iPhone game Tiny Tower, mercenary-games says: