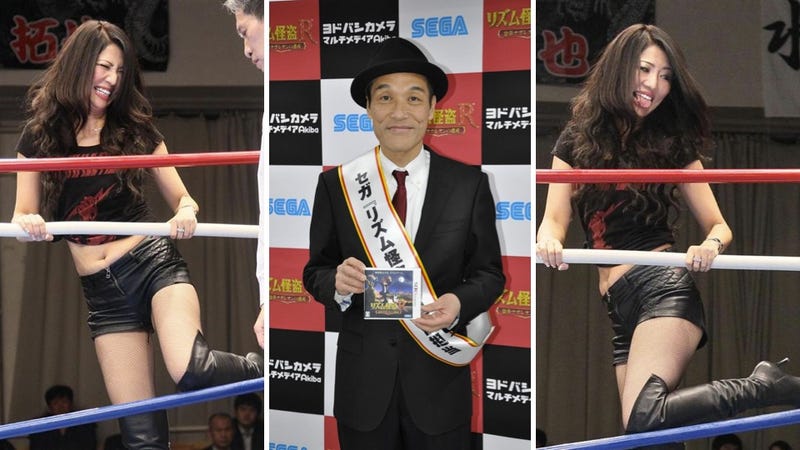 Cosplay is a way for people to escape. It's a way for people to take on another personality and be something that they are not, whether that 's a game character, an anime character, or in Kumiko Hayakawa's case, a ring girl in a boxing match.
Hayakawa, who attended California State University in Sacramento, is a member of the House of Representatives in the Japanese legislature.
In a sea of stodgy male politicians, she stands out. Last night, she stood out more than ever, when she appeared at a pro-boxing match, wearing hot pants and holding the round cards between matches. According to Sankei, one of the fighters is from the Tokyo district she represents.
Hayakawa was a handful of young women with colorful backgrounds who came into Japanese politics a few years back. There was a former hostess, a woman who appeared topless in a horror film, and Hayakawa, a former bikini pin-up model.
Granted, this is nothing compared to the former adult video stars who have successfully entered politics in other countries.
Online, 41 year-old Hayakawa has been attacked viciously. This latest incident is merely adding fuel to the fire. "She is a complete fool," wrote one 2ch forum user.
Yes, Japanese politics expects a certain degree of decorum. Politicians are expected to act (and dress) like politicians, which means no leather hot pants. (Oddly, wrestling masks seem to be a-okay!)