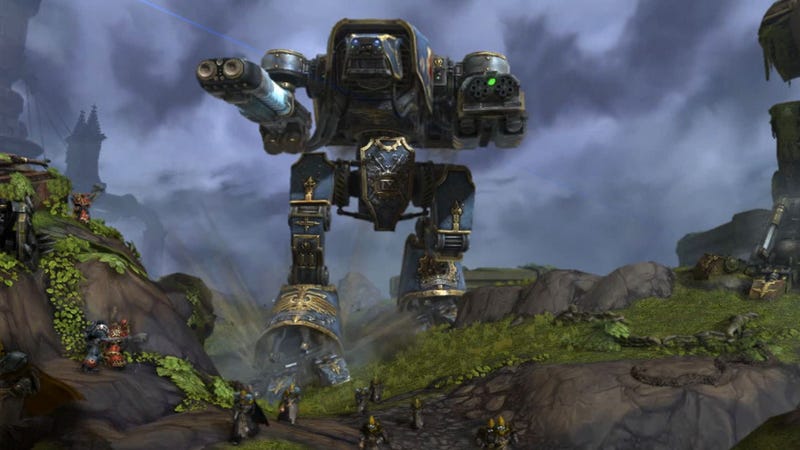 Rumor spreading fast via Twitter on Sunday holds that THQ has canceled its entire 2014 slate of releases to position the company for sale.
Kevin Dent, a games industry veteran, tweeted late yesterday that THQ had canceled an MMO it was developing under license from The Games Workshop, meaning Warhammer 40,000: Dark Millenium Online (pictured above). Dent went on to say that the publisher had also canceled all projects due for release in 2014 and was in the process of returning intellectual property to their licensors.
[Update] THQ's chief spokesperson has issued a statement denying the rumor that it has canceled its 2014 projects.