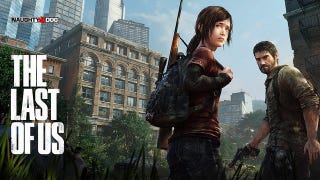 Well, what do you know? The people who made Crash Bandicoot, Jak & Daxter and Uncharted are now making something terrific-looking called The Last of Us.
The trailer for Naughty Dog's new PlayStation 3 game premiered on Saturday. A few details have been trickling out, too. Let's round them up and see what we've got.
First, we've got an official description from the game's creative director, Neil Druckmann and its game director, Bruce Straley: "The Last of Us is a genre-defining experience that blends survival and action elements to tell a character driven tale about a modern plague decimating mankind," they told Naughty Dog's in-house blogger. "Nature encroaches upon civilization, forcing remaining survivors to kill for food, weapons and whatever they can find. Joel, a ruthless survivor, and Ellie, a brave young teenage girl who is wise beyond her years, must work together to survive their journey across what remains of the United States."
This is somewhat familiar ground for Last of Us designer Mark Richard Davies, who previously worked as the lead designer on Namco and Ninja Theory's acclaimed game Enslaved: Odyssey to the West. That 2010 adventure featured a male-female duo racing across a United States that was ravaged by some sort of invaders and overgrown by nature. But Enslaved was more sci-fi than survival-horror and it was far more fantastical. It's leads were Mad Max-looking future soldiers. The Last of Us stars what appears to be an ordinary man and an ordinary teenage girl.