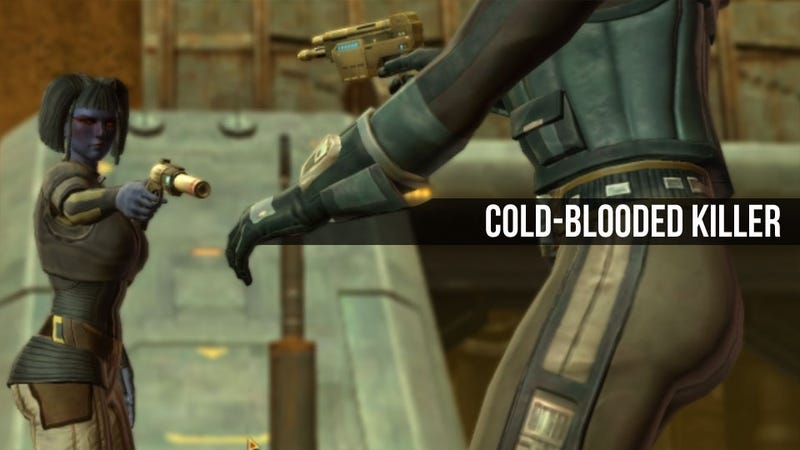 This weekend I finally spent several uninterrupted hours in the heavy boots of one of Star Wars: The Old Republic's more ruthless classes: The Bounty Hunter. Did the experience change my opinion that BioWare's upcoming MMO is more akin to a single-player game that just happens to have other people in it? Not exactly.
BioWare's approach to massively multiplayer online role-playing games is quite different from the approach other developers have taken over the past decade and change. Since the early days of Ultima Online and EverQuest, MMO developers have focused on giving players the very basic framework for a story and letting them iron out the details themselves. Where their character comes from, their ultimate goals, their basic personality, and the path they take through whatever world they may find themselves in was largely left up to the player themselves. Here's your world, now go play.
In recent years MMO makers have begun to experiment with stronger story-driven content, exchanging player freedom for a more powerful narrative. Games like Cryptic Studios' Champions Online did away with a completely open world in favor of more modularized content. Even the wildly successful World of Warcraft has, with recent expansions, moved in a more linear direction, giving players a set storyline to advance through rather that a series of loosely-related quests.
Star Wars: The Old Republic might be the ultimate realization of this idea.
The game opened like many a BioWare role-playing game has opened in the past. I created a character — in this case a female Chiss Bounty Hunter — and then I entered the story the developer has carefully crafted to introduce me to the ins and outs of being a material girl living on an Imperial world.