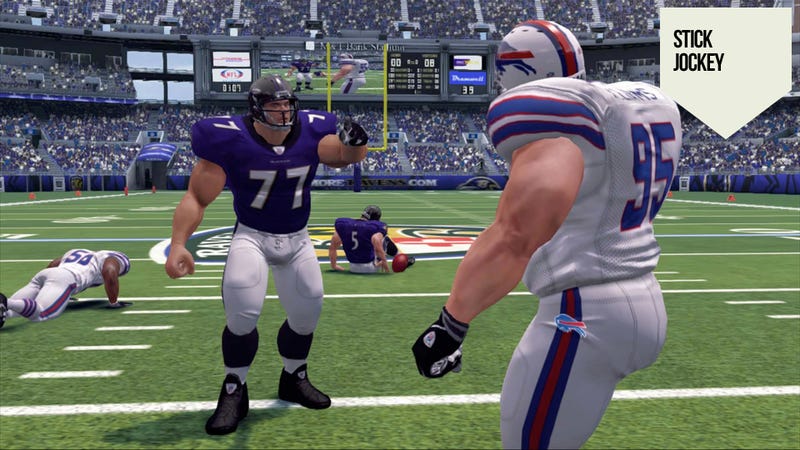 For 18 months, Dave Ross surfed forums and blogs and dreaded what he'd find. He couldn't tell his kids what he was working on, lest they say something at school. Every day, when Ross booted up his computer at EA Sports, he clicked on the shared drive over the studio's intranet, and then on the folder marked MADDEN PLAYBOOK CREATOR.
"Madden Playbook Creator," in reality, was NFL Blitz.
Revealed at last this week, NFL Blitz came as a nearly flawless surprise. In an industry permeated with whispers and scuttlebutt, and enthusiasts who scan domain registries and LinkedIn resumes for hints of unannounced products, Blitz's 18-month production cycle proceeded in almost total silence up to Tuesday's announcement. The high-definition reboot of the beloved 1990s arcade football title is due for a January release.