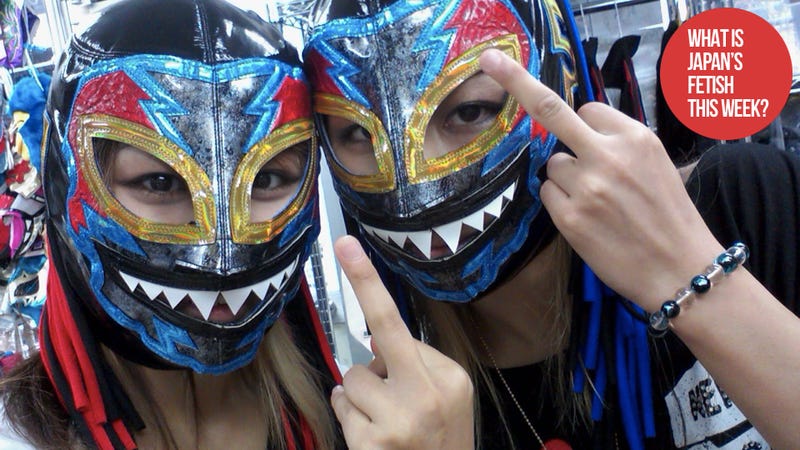 It began, as so many things do, with sweaty men in tight underpants. And they wore masks. Let's not forget the masks. Lucha Libre masks. Those masks might have started in Mexican professional wrestling, but they live on in Japan, whether that be in fashion, manga, pornos and, yes, video games.
"You want to know about masked men?" game designer Goichi Suda (No More Heroes) asked during the Tokyo Game Show while chatting with Kotaku. "I'll tell you about masked men."
In Japan, they're called "fukumen wrestler" (literally, "mask wrestler"). Yet, those Lucha Libre masks show up in all sorts of places—places like Japanese city hall. When a cute cop drawing was recently selected by Matsudo City to help fight crime, a Japanese illustrator who goes by the moniker "76" showed up to get an award from the city. He wore a wrestling mask. Next to him stood dour men in suits, along with with a cardboard cutout of a cut cop.