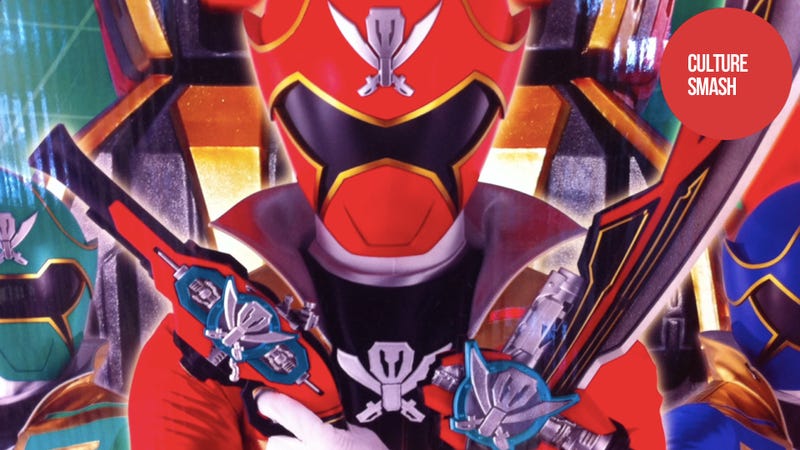 They're pirates in space. But they've got more than guns and swords. They've got cell phones and groovy collars. Arrgh!
Earlier this year, the 35th Super Sentai show debuted on Japanese television. In the West, the Super Sentai series is known as Power Rangers and features a "sentai" or "battle squad" of color-coded super heroes.
The term "sentai" was used by the Japanese during World War II, and after the country became demilitarized, shows like Super Sentai, an off-shoot of the tokusatsu boom, allowed Japanese boys to enjoy militaristic themes and motifs, but not in an explicitly militaristic manner.