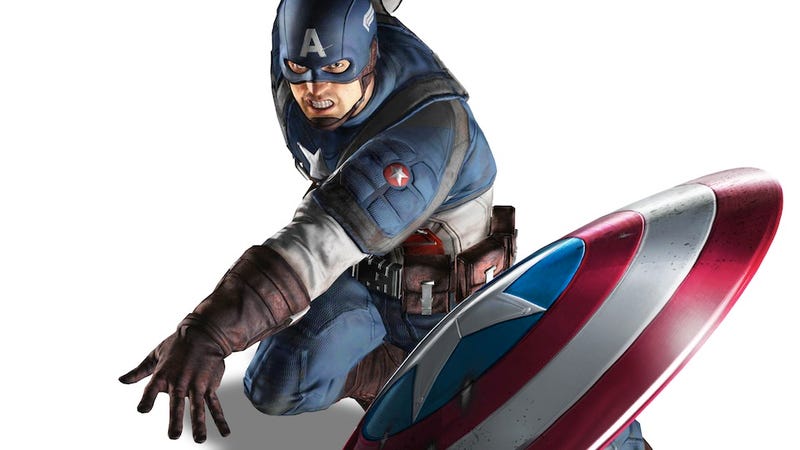 I keep telling people that the Captain America video game is going to be good, and I keep getting funny looks.
The Captain America game is a movie tie-in. Those generally stink.
It's about Captain America, who has never had a good video game. (UPDATE: Ok unhappy commenters, how about "not since 1991"?)
And it's published by Sega, the Sonic The Hedgehog company that has willingly sold consecutive, hated Iron Man games, such is the care that goes into their Marvel Comics movie tie-ins.
Nevertheless, I've been proselytizing that the Cap game will be, at least, good. I'm telling people, and now I'm telling you readers that Captain America may not be about to get his own Batman: Arkham Asylum, but he is getting a game worth paying attention to, one that, as it approaches the end of its development is exceeding what I thought it could be.

I first saw the game last October at New York Comic-Con. At that event, the game's lead designer, Brendan Gill, stood by a kiosk and played through a small bit of action for anyone who passed by. His game looked like a riff on that famously great Arkham adventure. Captain America, like Batman, was going to be beating up bad guys in a relatively confined locale, a World War II-era castle in Cap's case instead of the Dark Knight's enemy-filled asylum. There would be an emphasis on sizing up the bad guys in the next room before crushing the whole crowd of them fluidly with hand-to-hand combat and a projectile weapon of choice (a shield, rather than a Batarang).