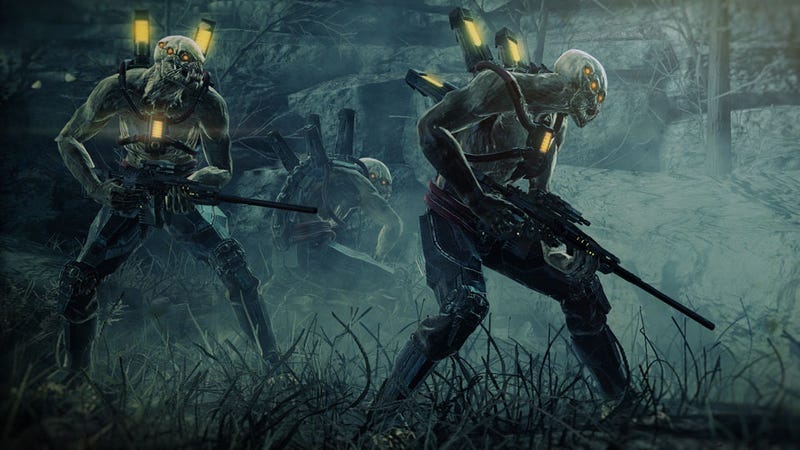 Joseph Capelli's trip across the war torn, alien occupied America in Resistance 3 will make a stop in Mt. Pleasant, Pennsylvania where Chimeran forces will hunt him down. Here, Capelli will be pursued by the spotlights and the near-invisible snipers of that alien force.
The Chimera have deployed a new threat in the third Resistance game, the Sniper Hybrid, and yes, he can fire while cloaked. If you hated the cloaking Chameleons of Resistance 2, get ready to hate the Chimera even more deeply. Insomniac Games showcased the new, previously unseen Mt. Pleasant level at an event in Hollywood this week, a dark and forested level populated by Sniper Hybrids.
Unlike previously revealed locations, the town of Haven—under heavy assault from the Chimera—and the flooded Wrightsburg, Missouri, Capelli is on his own at this point, which Insomniac says occurs about halfway through Resistance 3.