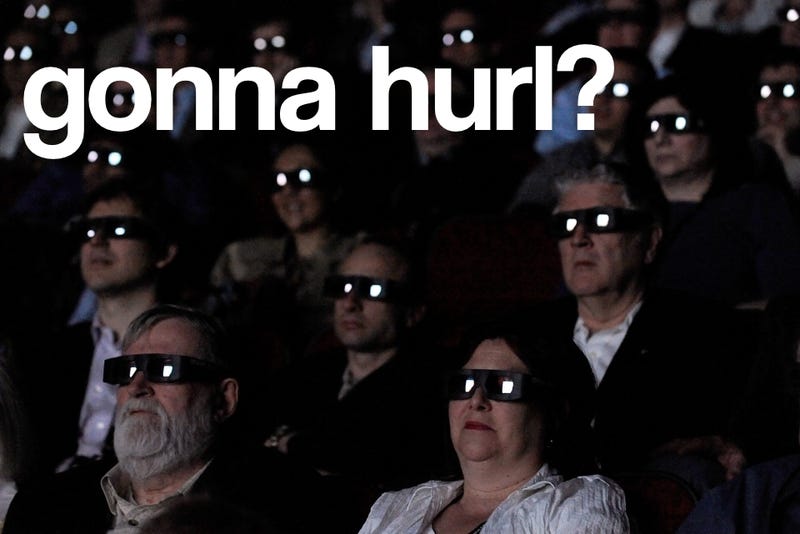 If 3D causes you to feel ill, tough crap. 3D is here to stay.
According to optometrists, as many as one in four individuals either experience eyestrain — or worse, become dizzy or ill.
One study of 115 South Koreans found that viewing 3D close-up causes more eyestrain than 2D, reports Fox. This lead the South Korean government to recommend breaks every 15 minutes, which is what Nintendo is recommending for the 3DS.
Reports out of Japan state that players had difficulty viewing the 3D effect at a recent Nintendo event in Tokyo.