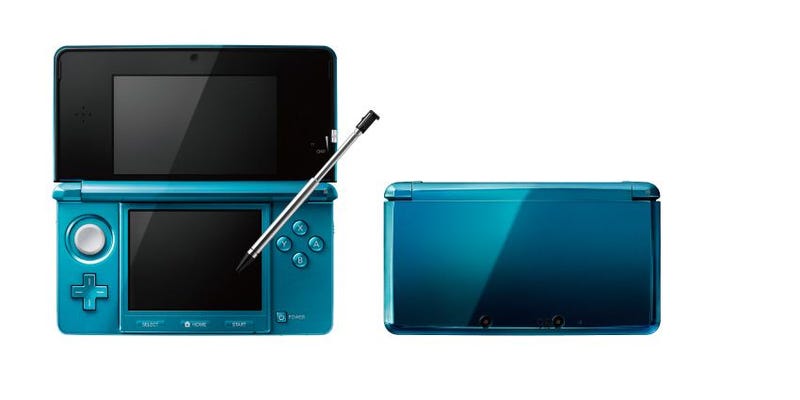 Nintendo's glasses-free 3D portable gaming system will hit "across Europe" on March 25.
The price will be set by retailers, Nintendo Europe says. The system, which hits the U.S. on Match 27 for $249.99, will come with a telescoping stylus and some digital software built in. Retailers, including Amazon and GameStop, list the price at €249.99.
Nintendo first showed off the 3DS at last year's E3 video gaming expo in Los Angeles. The device, about the size of Nintendo's popular DS gaming system, allows people to watch movies and play games in 3D without the need of glasses. In addition to the directional pad found on the DS, the two-screen 3DS will also have an analog circle button, something more akin to what home console users may be used to. A built-in motion sensor and gyro sensor can react to the motion and tilt of the system, so whether players are twisting their systems side to side or moving them up and down, their motion-compatible Nintendo 3DS games respond instantly. The system will be backwards compatible with the DS and include some built-in DSi software.
The device can also take 3D pictures and then display them on its screen, something becoming more relevant in a time when Sony is pushing 3D video and still cameras.
The device will come in either Aqua Blue or Cosmo Black, Nintendo of America president Reggie Fils-Aime told a gathering of press this morning in New York.