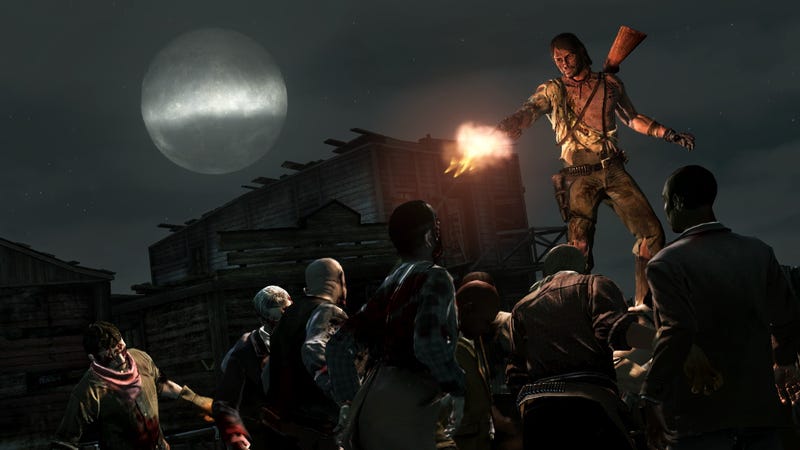 Zombie bears. Desperate people who need rescuing. The great weapon of Holy Water. A flaming horse called War. A plague of violent weirdness is coming to Rockstar's hit western Red Dead Redemption. The forthcoming Undead Nightmare is infested with it.
The zombie-filled fall expansion to Red Dead Redemption, which will be available for download on the PlayStation 3 and Xbox 360 on October 26, is a grander project than any of the previous additions to Rockstar's game. It is the biggest bundle of downloadable content since the company's Grand Theft Auto IV episodic expansions last year. While Undead Nightmare is not as huge — or as expensive — as those GTA extras, I recently saw firsthand at Rockstar's New York office how impressively deep and transformative this new helping of horror is.
Undead Nightmare is a standalone menu option, a separate sliver of Red Dead Redemption that public relations representatives for the game told me occurs during the "homestead" portion of the base game. They won't say if it "counts," if it is "real." Then again, players of the original Red Dead Redemption will recall that game had at least one hint about the supernatural in its otherwise-realistic setting.
(Check out the official Undead Nightmare trailer.)