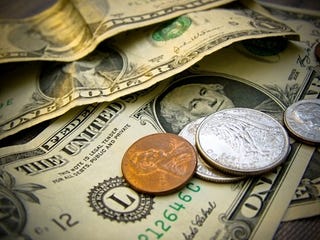 There are people who want to help you and your distant friends legally put money on the line the next time you play video games. The latest crew with this idea is called Playhem.
The group is based in New York and has determined that there are 38 States in America in which gamers will be able to use their new service to link up and throw some money into their next match of FIFA 11 or NHL 11 on the Xbox 360 or PlayStation 3.
"We were looking for a site that could recreate our college gaming experience," one of Playhem's founders, Dan Putt, told Kotaku during a demo of the new service. They weren't satisfied with what they found, so they built their own.
Playhem, which goes into public beta next week, is similar to Virgin Gaming, another young operation built upon the idea that there is money to be made letting gamers play each other for cash. The Playhem twist, according to Putt, is that his service is designed not for super-skilled gamers but for friends. "This is about friends playing friends," he said, "playing with money, not playing for money." (See Playhem's site, where you can sign up for a beta.)