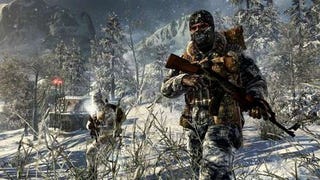 Sixty five years after the end of World War II, the second world war seems to have lost its attraction for video game developers.
Storied video game franchises like Medal of Honor, Battlefield and Brothers in Arms seem to have either died off or turned to modern settings after producing more than 20 games set in the battles of World War II's six years.
The last Battlefield game had a modern setting, so does the next Medal of Honor title. And after four successful World War II-based games, it looks like Call of Duty is giving up all together on that era.
Activision has been flying high on the business of turning armed conflict into entertainment for nearly a decade, pumping out tremendously successful Call of Duty games every year since 2003.
The publisher manages the seemingly impossible, releasing a game that takes nearly two years to make annually, by hot-swapping developers, cycling the popular series between the game's originators Infinity Ward and developers Treyarch.
Last year's Call of Duty: Modern Warfare 2 was developed by Infinity Ward,. This year's Call of Duty: Black Ops comes from Treyarch.