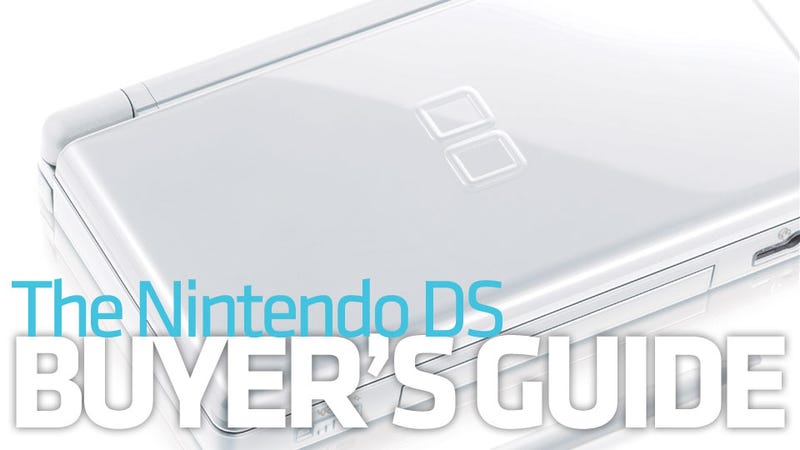 The Nintendo DS is the most successful portable gaming machine on the planet. More than 100 million of them are out there. Should you get one, or wait for the Nintendo 3DS? [UPDATED for the pre-3DS shopping season.]
This is our best advice — updated regularly — about whether or not you should buy a DS, what games to get for it and what to watch out for.
[This post was last updated on February 9, 2011 and will be updated if events, news, games, prices or acts of nature cause our opinion to change.]

Should I buy a Nintendo DS now?
ANSWER UPDATED, 2/09/11
No. If you have no DS, you should wait until the 3DS is available and grab that. The unit will be available in Japan on February 26, and in the U.S. on March 27 (Europe gets it on March 25). Not only will the 3DS feature the latest-and-greatest in gameplay - an all-in-one 3D top screen - it will also allow you to transfer DSiWare games to it and from it. The inability to do so on the DSi is a big drawback of that system. The 3DS is also fully backward compatible with all existing, non-3D DS titles, and will feature a Virtual Console from which you'll be able to download Game Boy and Game Boy Color titles. Even as a tide-me-over you intend to trade in, there's just no good reason to get a DS now with the 3DS so close to launch.