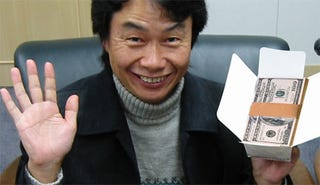 Shigeru Miyamoto, the legendary Nintendo game designer behind classic series like Mario and Zelda, is nearly 60. Which for most people is approaching retirement age. Not Miyamoto!
No, while he recognises that there'll eventually be a time he stops working for Nintendo, he can't envisage a day where he stops making games altogether.
"Well, I am one of the company workers and the company has to retire me some time", he told magazine GamesTM, re-iterating a point he's, well, made before. "So from that perspective, yes I may have to retire from Nintendo some day."