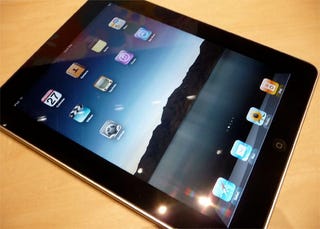 Apple's over-sized iPad will be hitting stores in the U.S. on Saturday, April 3 for WiFi models and later that month for WiFi plus 3G models. All models of the iPad will be available in Australia, Canada, France, Germany, Italy, Japan, Spain, Switzerland and the UK in late April.
Pre-orders for U.S. orders of the $499 iPad open up a week from today at both the Apple online and bricks and mortar store.
That's around the same time you can pick up a DSi XL, if you're into oversized things. The DSi XL goes on sale on March 28 for 189.99.