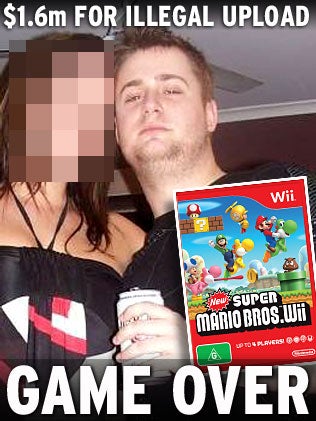 Last month the worldwide effort to thwart the illegal copying and sales of video games took a turn to the draconian, with a number of publishers introducing new measures that often seemed to impact legitimate gamers as much as pirates.
France-based Ubisoft rolled out a new form of digital rights management that require players of their PC games to stay online at all times to play. Japan-based Sony tested out a new system that would require people purchasing one of their Playstation Portable games used to pay an extra $20 to play online. And Nintendo, taking a page from the music industry, levied a $1.5 million dollar suit against an Australian for copying their games.
But the companies involved all say the timing was coincidental and that these efforts are just their latest attempts to stop a practice that is hurting everyone from legitimate gamers to developers and publishers.
"Nintendo has been battling piracy in all its forms around the world for more than 20 years," said Jodi Daugherty, Nintendo of America's senior director of anti-piracy. "We have anti-piracy programs in more than 40 countries and we take a multifaceted approach to combat it, combining legal enforcement, consumer education, technology innovation and lobbying. I think a number of high-profile enforcement cases recently might have made it seem like there has been a surge, but Nintendo has always been aggressive in fighting piracy."
But what is becoming Nintendo's most notorious anti-piracy effort is the case against Queenslander James Burt.