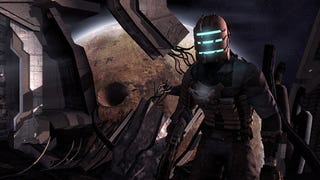 The publisher of Madden, Dead Space and The Sims will release fewer games next year, reacting to market changes and embracing lessons its competitors are just now learning, the head of EA told Kotaku.
"We're building our games differently and we are building fewer of them," EA CEO John Riccitiello said in his interview with the site this week. He said that the publisher is declining its title count from 60-something games two years ago, to 50-something this year to about 40 next year. He said, there will be "no less emphasis on innovation. No less emphasis on quality. No fewer new IPs. But games that aren't finding a large enough audience, we're taking those resources and doubling down on larger games. That's what the market seems to want."
Riccitiello's comments echo those of his chief financial officer who recently told a group of financial analysts at a meeting that Kotaku attended that the very top games are garnering more sales than ever, making the top-20 far and away the largest hits, a shift from a few years ago when games in the top-40 could all boast grand sales figures.
The move toward fewer games is also a move toward better games, which Riccitiello believes is a deciding factor for a publisher having bigger-selling games.
"I'm a massive believer in quality and in innovation and we invest heavily in it," he said, in the midst of describing both long-term efforts to turn innovative games into blockbusters (see his discussion with Kotaku about the future of Mirror's Edge) and fundamentally changing established franchises for the modern era (see his discussion with Kotaku about Command & Conquer).