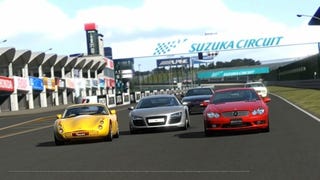 Gran Turismo 5 has been years in the making. Last time we checked, years are not cheap. Years are expensive.
When asked by AutoWeek about the game's budget, Gran Turismo creator Kazunori Yamauchi dropped this price tag: $60 million.
"There are other games that cost more," Yamauchi added. "Considering the size and scale of the game, I think it's probably a fairly small amount."
Other games that cost more? Games like Shenmue or Grand Theft Auto IV?