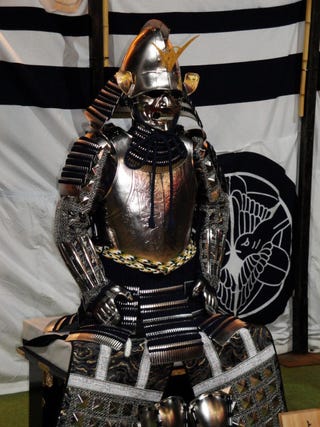 The United States may have given birth to video games, but it was Japan that brought them to life.
Games like Space Invaders, Pac-Man and Donkey Kong introduced the concept of plot and character to something that started out as more diversion, more science in motion than art.
From these deep gaming roots sprung an entire subculture. And over the years Japan's otaku have metamorphosed from social outcasts to counting among its members: salary men, music and movie stars, housewives and even a prime minster.
For more than a dozen years the Tokyo Game Show has been the barometer of that culture and the country's blossoming game development community.
But this year the show, which wrapped up over the weekend, reveals an industry scrambling to stay relevant in an increasingly westernized gaming world.
At a screening of his latest game last week, Capcom's famed developer Keiji Inafune, the man behind such hits as Mega Man, Onimusha and Dead Rising, warned that Japanese game development has one foot in the grave.