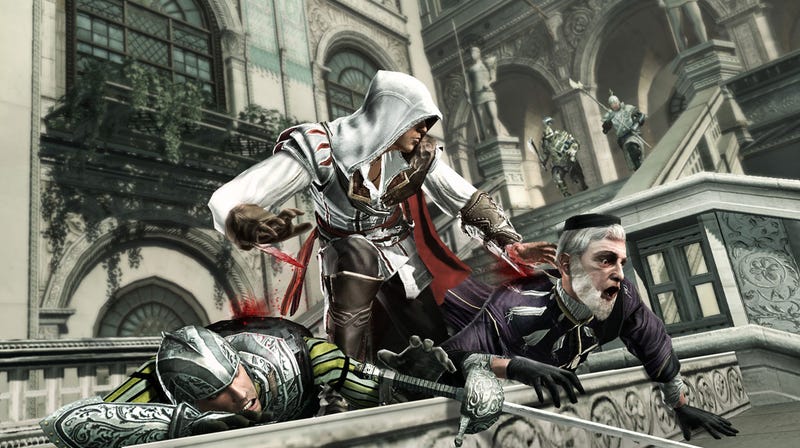 The man in charge of Assassin's Creed II wants to continue his dialogue with you. He's changed his game in some ways you requested. But he still wants to send obsessive collectors a message and struggles with a grand idea.
"A game is a dialogue," Patrice Desilets was telling me earlier this month when we sat down at the Washington State Convention Center in Seattle to discuss Assassin's Creed II. He is the game's creative director, but his work is pretty much complete while the team back at Ubisoft Montreal wraps the game up for its fall release.
I had asked Desilets if he'd kept a checklist of complaints players of the first game had. I imagined there had been a list because, when I last spoke to the game's executive producer, Jade Raymond, about Assassin's Creed II in New York it seemed that all of the feedback about mission variety and pacing were being addressed.