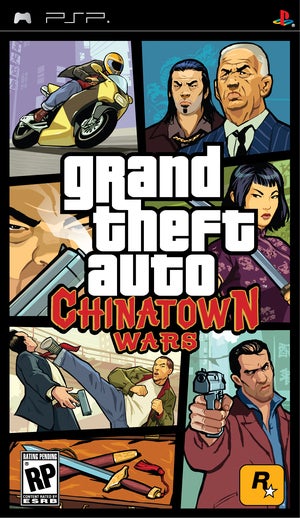 Rockstar Games just dropped an October 20 date for Grand Theft Auto Chinatown Wars PSP.
The official release date for the new GTA was announced on Rockstar's official Twitter feed.
Rockstar has been quiet about how they are transforming the game that launched this past March on DS into a PSP game, maintaining for months simply that the Chinatown Wars will be rebuilt for the PSP.
But how will the game look in widescreen and on only one screen instead of the DS' two? How will the touch elements of the DS game — which were used for everything from breaking out of a sinking car to dropping change in a toll booth to defibrillating a heart — be changed to work on the non-touch PSP? Will the non-vocal soundtrack get vocals for the PSP?
Nary a screen nor much answer has been released by Rockstar yet.
While announcing GTA: Chinatown Wars for PSP back in June, a Rockstar release indicated that the game will be "specifically built for the PSP platform with upscaled widescreen graphics, enhanced lighting and animation and including all new story missions."