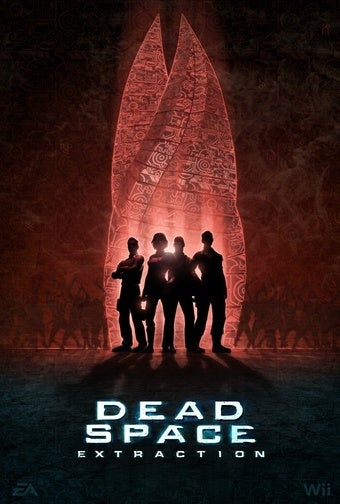 When he wasn't expressing excitement that one of the people attending his demo writes for legendary horror magazine Fangoria, the executive producer of Dead Space Extraction was letting us experience EA's bravest Wii game. These devs like the gore.
EA has taken a bold step. The company is bringing a prequel to the graphically and aurally award-winning 2008 Xbox 360 and PlayStation 3 space horror game Dead Space to a less capable but arguably more immersive game console this fall, the Wii.
At a recent press event in New York City, the game's executive producer, Steve Papoutsis, let me get my hands on the thing and begin to determine whether EA made a wise move.
What Is It?
Dead Space Extraction is a Wii-exclusive prequel to Dead Space. It is slated for late September release in the U.S. Development studios Visceral Games' and Eurcom's on-rails first-person adventure tells the story of the infestation of the Ishimura, the mining ship upon which most of last year's game took place. the first game was after the catastrophe. This game is the catastrophe.
What We Saw
This was Kotaku's second hands-on with Extraction. Our first Dead Space Extraction preview was in May. This new opportunity focused on the game's seventh chapter and featured the Ishimura's chief botanist in battle with monsters. I played co-op, though that doesn't add an extra character to the narrative or gameplay.