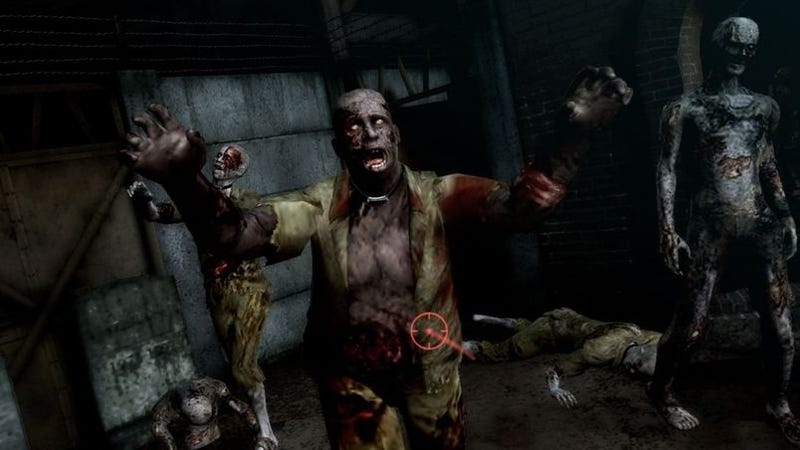 Capcom returns to Raccoon City in Resident Evil: The Darkside Chronicles, dropping gamers back into the zombie-killing action in a game that plays like a on-rails shooting title, but promises to deliver a sense of action and suspense.
Can those two even go together?
What Is It? Capcom's on-rails shooter for the Wii boasts two-player coop and what the developers say are the best graphics ever seen on the Wii.
What We Saw
I played through a healthy chunk of the game along side another writer.
How Far Along Is It?
Due out this winter, the game appeared to be mostly done.
What Needs Improvement?
Difficulty: When the developer says that the game's going to be easy to play through it's not a good sign. True, Kentaro Noguchi said that if you want to take down all of the zombies it's going to be a challenge, but I'd rather survival be the challenge.